Been a bit since I've wrote, been kinda busy with a new job. Lots been different since I've last wrote.
Probably the best thing worth mentioning is I've been sleeping more regularly, finally fixing my biggest problem. You notice how many all your little quarks slip away when you get your 7 - 8 hrs. Definitely hard to keep up with the routine but it helps a lot.
Today was Father's Day. Went to Irvine lake with my family to do some traditional fishing. Didn't catch a single thing, yet it was still a good time.
I've been working on a BMX edit for a bit, 'bout to wrap things up with it. Just have to color correct the dang thing. As always I'm going for that "film" look. Making sure I take my time with it though.
Here is a quick screen capture of my progress: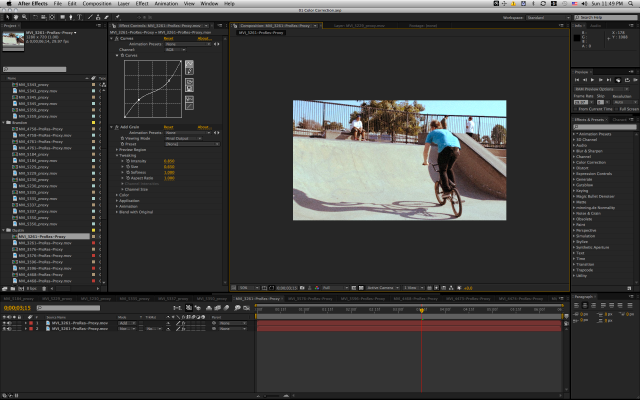 & Here is me fishing & then fishing while passed out: